This course aims in delivering all the practical approaches of the following subjects in detail specially benefitting the aspiring working professionals in upskilling themselves and budding professionals in creating a hope for their future in their professional life.
It covers the following aspects
Subjects are handled by industry experts who are dealing with the same since a decade.
A. Financial Accounting
It starts everything from a scratch and ends up to finalisation of books of accounts.
Tally Prime Essentials certification of all three levels will be offered including materials, examination fee and training.
A unique login credentials from tally to practice all the mock tests
B. Taxation
Starts everything from basics of taxation to filing of returns
Which covers both direct and in direct taxes
Like Income Tax, GST, TDS, Tally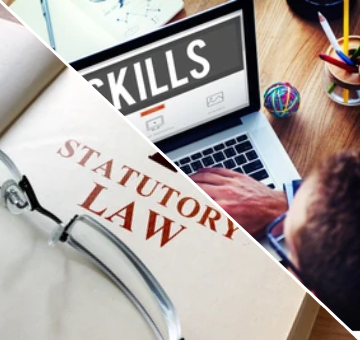 C. Statutory
All the statutory acts required by an average business set up
Labour laws
EPFO
ESIC
All basic provisions, rules and regulations up to calculations, returns filings and challan payments.
D. Basic Computer Skills
Microsoft Office
Microsoft Excel including advanced excel
Microsoft PowerPoint
Microsoft Access
Microsoft Outlook
Please, click here to start your registration
-> All materials, textbooks etc. required will be provided
-> Duration of the course would be 2 and half hours a day up to 90 days     (Only working days from Mon-Fri)
Specifications:
1. Limited strength per batch not exceeding 15 students
2. Concentrating all the students
3. Experiencing original applications
4. Thorough understanding of practical approach
      35,000 /- Only